boxersign
See on Scoop.it – News from the market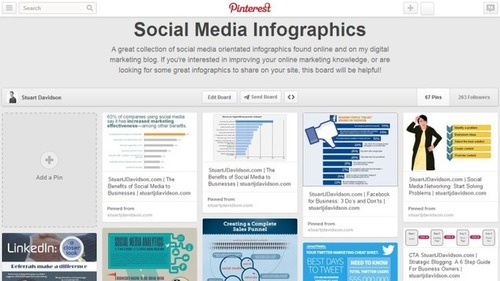 Do you use Pinterest to help market your business?Have you realised any business value from using Pinterest?
To make Pinterest work as an effective tool for your business, consider the fundamentals in matching visual content to business messaging.
Creating marketing campaigns aroundvisual contentis always an attractive proposition due to the human nature to like rich and engaging content. You will find that the average internet user is much more likely and receptive to spending 10 minutes watching a YouTube clip than spending the same time reading a text-heavy article….
See on stuartjdavidson.com